CLS News and Events
---
Happy Birthday CLS
CLS HISTORY:
The Central Listing Service at Ocean Reef (CLS) is celebrating its "THIRTY-SECOND (32nd) YEAR" of service to Ocean Reef Club. The CLS has an interesting history, which dates back to when Ocean Reef Club was in its infancy, as a development owned by Harper Sibley. For many years there was only one real estate company on Ocean Reef called "Ocean Reef Properties". This one company handled all the new, Club-developed inventory of properties as well as the growing number of re-sales as members moved around within the Club. Soon, other real estate businesses began, each with their own listings, which made it difficult, if not impossible for a prospective buyer to know of everything available for sale. The solution was to create the CLS - a single source for all Ocean Reef listings. The goal was to enhance and simplify real estate services for customers. Throughout the years, CLS has helped to connect thousands of buyers with brokers on The Reef.
CLS MISSION:
The mission of the Central Listing Service at Ocean Reef (CLS) is to ensure the professionalism of the Ocean Reef real estate industry, protect property rights, values and promote the ownership of Ocean Reef and Key Largo Anglers real property, while promoting higher ethical and professional standards in members' business practices. We seek to serve and act responsive to our members by continuously developing, implementing, and promoting programs and services to help the individual real estate licensees achieve success. The CLS provides education for its members and the public, in order to enhance the image of the Ocean Reef real estate professionals and to build the knowledge base of the public.
---
Your CLS agents attending PLS training
The lunch provided by Reef Tropical Pool & Landscape was great, Thanks!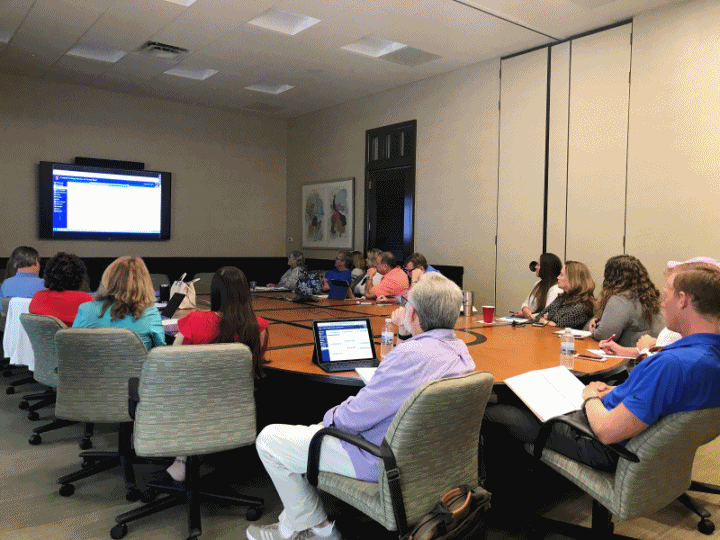 ---
Your CLS Agents studying the new PLS System and legal training.